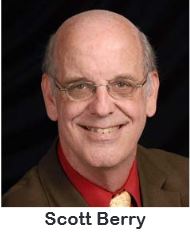 ---
We are happy to announce that we received MOAA's 5-Star rating for the 5th year in a row. Please click HERE to view the letter that give us that desination.
---
Advocacy for our causes is as simple as A, B, and C. See below on how to learn more about the latest issues and then how to tell your congressional representative about your position on the subjtct. MOAA has been very successful when its members get active in contacting their representatives. Sign up today!!!
Click here for the sign-up form.
---
Medal of Honor Recipient Bud Day Posthumously Promoted
Chief of Staff Gen. David Goldfein posthumously promoted former prison of war and Medal of Honor recipient retired Col. Bud Day to brigadier general during a summer concert series at the Air Force Memorial on Friday evening.
Goldfein used the stars he had received when he was promoted to brigadier general during the ceremony.
"I'd like to recognize all of our Vietnam-era friends and thank them for their service," said Goldfein. "Tonight we gather to remember those who gave the last measure of devotion, those missing in action, those who endured the harsh and tyrannical treatment at places like the Hanoi Hilton and their families."
Sen. John McCain, who was Day's cellmate in captivity in Hanoi, introduced the advancement, which was directed by the 2017 National Defense Authorization Act and became official on March 27.
Day—who died in July 2013 after a long illness—was flying his F-100 Super Sabre on a dangerous mission over North Vietnam when he was shot down and immediately captured on Aug. 26, 1967. He was the only prisoner to escape from North Vietnam, but was recaptured by the Viet Cong before he could reach safety. He was repatriated on March 14, 1973, and reunited with his wife and four children.
Day eventually returned to active flying status and retired from Active Duty in 1977 as one of the most decorated officers in USAF history.
For more about Day, read The Strength of Bud Day and Valor: The Long Road to Freedom from Air Force Magazine's archives.
Source: http://www.airforcemag.com/Features/Pages/2018/June%202018/Medal-of-Honor-Recipient-Bud-Day-Posthumously-Promoted.aspx

For a local perspective also see:
http://www.nwfdailynews.com/news/20180611/col-bud-day-promoted-posthumously-to-brigadier-general
---
Information from our Meeting on April 5, 2018 "Things you need to know about Medicare Part A"
Here is the information presented by Karen Englert, Senior Home Health Specialist with Kindred at Home. Her presentation focuses on those little known services that are provided free of charge for those who qualify under Medicare Part A.
Click HERE to view Ms. Englert's presentation.