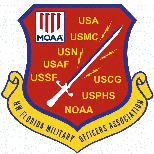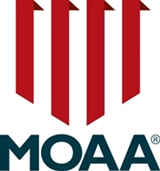 The next meeting is:
Date:
January 4, 2024


Place:

Fort Walton Yacht Club (map)


Time:

1130-1300. Meal served at 1200 is
$16.00



Please make reservations by:

December 30, 2023
Scroll down to fill out the form below to make reservations.
---
Please Note
: If you make a reservation but are a no-show, you may be charged for your meal. You may cancel your reservation without penalty up until the reservation end date. Use the form below to cancel if necessary.

To make a reservation please fill out the form below. You may also send an email to nwfreservations@gmail.com or call Fred Westfall at 609-8075 to make reservations.

To cancel a reservation you previously made, fill out the form below.

Please scroll back to the top after you click on Submit.
---

---









Click to visit each service website




Send your feedback to us by Email.
For additional information: NWFMOA, P.O. Box 1213, Shalimar, FL 32579 • info@nwfmoa.org
Copyright © 2010- - Northwest Florida Military Officers Association - All Rights Reserved.