THE 2017 NWFMOA SCHOLARSHIP AWARD WINNERS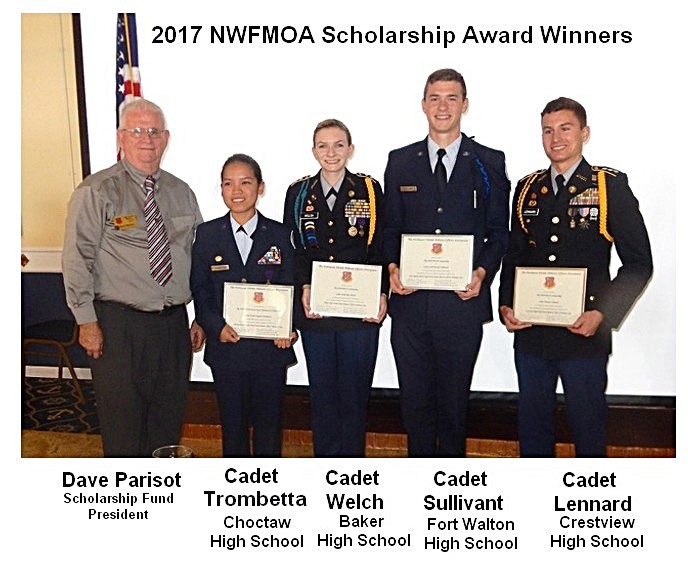 Click on the thumbnail below to view a larger picture.
Pictures by Jean Dutton.
---
Send your feedback to us by Email.
For additional information: NWFMOA, P.O. Box 1213, Shalimar, FL 32579 • info@nwfmoa.org


Copyright © 2010- - Northwest Florida Military Officers Association - All Rights Reserved.