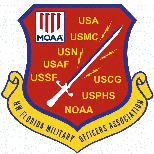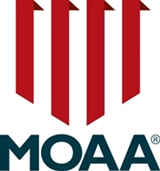 Please note: new venue for May.


The General Membership Meeting will be held the

American Legion Post 235 at 105 Hollywood Boulevard,

NW, Fort Walton Beach
AN INVITATION TO YOU: The membership of NWFMOA extends a sincere invitation to join us in our social, cultural, professional and service activities that extend from the local to national levels. Our members maintain a keen, personal awareness of their military rights and benefits and provide assistance to surviving spouses through meetings, social and business gatherings, national publications, service projects and our local newsletter, The DEFENDER. Our chapter has been awarded the 5-star excellence award since 2014 and both The DEFENDER and our NWFMOA website have received the Colonel Marvin J. Harris 5-Star Award for 2017, 2018 and 2019.



MOAA 2014, 2015, 2016, 2017, 2018 and 2019
5 Star Execellence
Award Winner
WHAT IS NWFMOA? This is a non-profit organization of almost 300 active, retired, and separated officers to include warrant officers, who have served in one of the seven Uniformed Services: Army, Navy, Marine Corps, Air Force, Coast Guard, United States Space Force, Public Health Service, and National Oceanic and Atmospheric Administration. The membership also includes surviving spouses who belong in an auxiliary member context.
AFFILIATION WITH MOAA: This chapter is affiliated with the Military Officers Association of America (MOAA), the largest military officer association in the nation. MOAA currently has nearly 350,000 members including 63,000 surviving spouses (auxiliary members). Membership in MOAA supports the National Military Coalition that coordinates 34 military associations in their efforts to lobby for legislative action in support of all veterans. Membership in MOAA entitles you to participate in all national activities and to benefit from all MOAA programs.
MOAA AND NWFMOA ARE NONPROFIT AND POLITICALLY NONPARTISAN ORGANIZATIONS.
---









Click to visit each service website




Send your feedback to us by Email.
For additional information: NWFMOA, P.O. Box 1213, Shalimar, FL 32579 • info@nwfmoa.org
Copyright © 2010-2021 Northwest Florida Military Officers Association